Pocket SlideShow 1.41 - PowerPoint Viewer for Windows Mobile powered Pocket PC
1.41
POWERPOINT presentations in the palm of your hand... Browse, rearrange and enjoy PowerPoint presentations on your Pocket PC!
Last update
20 Mar. 2006
Licence
Free to try |

$23.95
OS Support
Mobile
Downloads
Total: 2,581 | Last week: 0
Ranking
#19 in Document Management
Publisher
Cnetx
Pocket SlideShow 1.41 - PowerPoint Viewer for Windows Mobile powered Pocket PC Publisher's Description

PowerPoint presentations in the palm of your hand Supports PowerPoint 97, PowerPoint 2000 and PowerPoint XP!

Pocket SlideShow is a powerful PowerPoint presentation viewer for your Pocket PC.
Thanks to Pocket SlideShow, you can keep your favorite Microsoft PowerPoint presentations right in your pocket, and enjoy full-screen slide shows, with optimized display and animations.
Pocket SlideShow has many powerful features to browse, rearrange or even merge your presentations directly on your Pocket PC.
A dedicated ActiveSync conversion filter will automatically adapt your Microsoft PowerPoint presentations to Pocket PC format, thus significantly reducing file size.
File conversion is quick and easy: simply drag your presentations from your Desktop PC to your Pocket PC (via ActiveSync), and the conversion filter will automatically pop up and perform the requested conversions.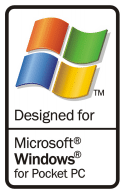 Pocket SlideShow Key Features

Easy to use, Pocket PC compliant user interface.
Seamless PowerPoint conversion via ActiveSync.
Slide rendering and scaling optimized for Pocket PC display.
Output to external monitors and projectors (via optional VGA cards).
ClearType rendering of presentation notes for improved readability.
Font size adjustable according to your preference.
Full screen presentation mode using landscape orientation.
Supports all standard PowerPoint transition effects.
Drawing mode to annotate slides during presentation.
Zoomable/scrollable slide preview.
Thumbnail view to browse slides and change their order.
Editing of transition effects and slide timings.
Undo/redo of slide sorting and effect editing.
Merge slides from different presentations.
Copy presentation notes to other documents.
Single handed slide browsing, using Pocket PC jog dial or button pad.
Integrated file explorer to open files from entire storage.
Context sensitive help.
Full install/uninstall support.
Small footprint: this is by far the most compact PowerPoint viewer for Pocket PC!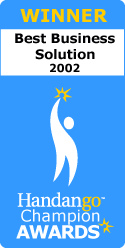 What's new in version 1.40
Fully compatible with Windows Mobile 2003 and SE devices.
Improved support for non-English character sets.
Smaller PSS file size.
External VGA output support for Dell X50x.
Fix for ActiveSync converter module.
Other minor fixes and improvements.
Upgrade information
As usual, the upgrade to version 1.40 is free for all registered users. To upgrade your installation, simply run the setup choosing "evaluation mode": this will install the latest software while skipping the registration screen; but, as your product key is already on your device, the software will still run in full "registered mode". Of course, if you prefer, you can install as a "registered copy" and enter again your product key.
Microsoft, Windows and PowerPoint are registered trademarks of Microsoft Corporation.
Look for Similar Items by Category
Feedback